Services we provide
Take a look at our services!!
Imbibed in the roots and culture of Punjab since inception, Pashtun is here to make its landmark appearance in Event management after reaching the nooks and crooks of the market for 26 years. Upper Crust as we call it for upper crest like you who have always wanted to culminate the celebration to the next level.It's about making that personal connect with each client, understanding their preferences, the little this little that requirement, making sure that every event is served with a rim and jhim of that one night to remember. Planning a wedding for your loved one or a corporate event for your boss, recognizing some star performers or launching a new product, Upper Crust garnishes your favorite event with a sense of ownership and serves it with a smile.
Wedding Planning
Let us make your wedding heavenly one with perfection in every step
Beautiful is not just a word but it became an experience with us. Let that experience be a part of your special day. Yes, your wedding! Your decision of getting one is above every happiness, and to make that blissful day impeccable at every step, we are there to serve you with our magnificent planning that injects the spirit of celebration, happiness and merriment. We know your dreams, and how to make them real is what we are professional in. Be it a small celebration of Haldi, or Special cocktail night or the wedding day, we will put in everything in order to bring lively soul to your revelry. Let us make your wedding heavenly one with perfection in every step.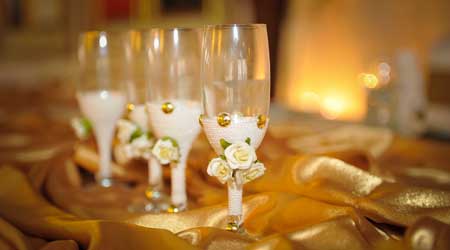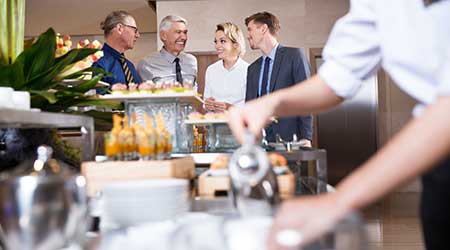 Corporate Events
Take your brand to another level of success
Never let your brand image go down. Organize your event extravagantly keeping all your professional protocol intact. Discuss, Plan, Implement the plans of growth with no hassles. We ensure perfect decor, lighting, sound system and every requirement to your satisfaction level and for smooth functioning of the event. We will also take care of your petty requirements along with bigger ones. Get ready to witness flawless arrangements and faultless execution with superb management. From research to follow up, we will take care of everything of for your corporate event, and never let your hard earned Goodwill diminish. Let's take your brand to another level of success, with perfect corporate events.
Outdoor Catering
Revolutionize your celebration with unblemished mouthful treat
From 26 years, we have been tickling the taste buds of guests with scrumptious taste, that melts like Wow. Be it appetisers, main course or desserts, we flavoured perfection in every bite. Our trained chefs knows the blend of spices and flavours, hence, serving multi cuisine food, which is being loved by one and all. Our taste multiplies the celebration mood, and bid the guests with delicious taste. We know a good taste can revolutionise the whole mood of celebration, and take it to another level. Let us revolutionise your celebration with unblemished mouthful treat.